The desert, with its mysteries and hidden beauty, is alluring to me. Being a mountain girl primarily, I'm always surprised by the deep feelings invoked in me by the seemingly barren landscape.
Moab, Utah is one of our favorite, and most easily accessible, desert areas. With multiple national parks and hundreds of thousands of miles of stunning wilderness, it's no wonder we keep finding ourselves back there.
We've already had a few aerial rigs there that you can read about – Wilson Arch, Onion Creek, Top of the World, and Hurrah Pass. You might think we'd move on… but we, and many of our friends, love to go to Moab to go off-roading, climbing, canyoneering, and overall adventuring.
This time, we were there to go canyoneering with our friends Mike, Josh, and Emily. Those three and Devon got an earlier start to Moab than myself, so they went and did an awesome canyon called Elephant Butte. When I got there, we did the lower half of Dragonfly Canyon, which has plenty of fun canyon features, but is a pretty easy half-day.
We finished out that day by heading over to Looking Glass Arch – a recent favorite of ours – to catch sunset. My friend Emily, who's a stunning pole dancer and instructor, brought her stage pole, so we decided to scout for a place to set her up. That and a little Acro Yoga made Josh and Emily's last Moab day a fun one!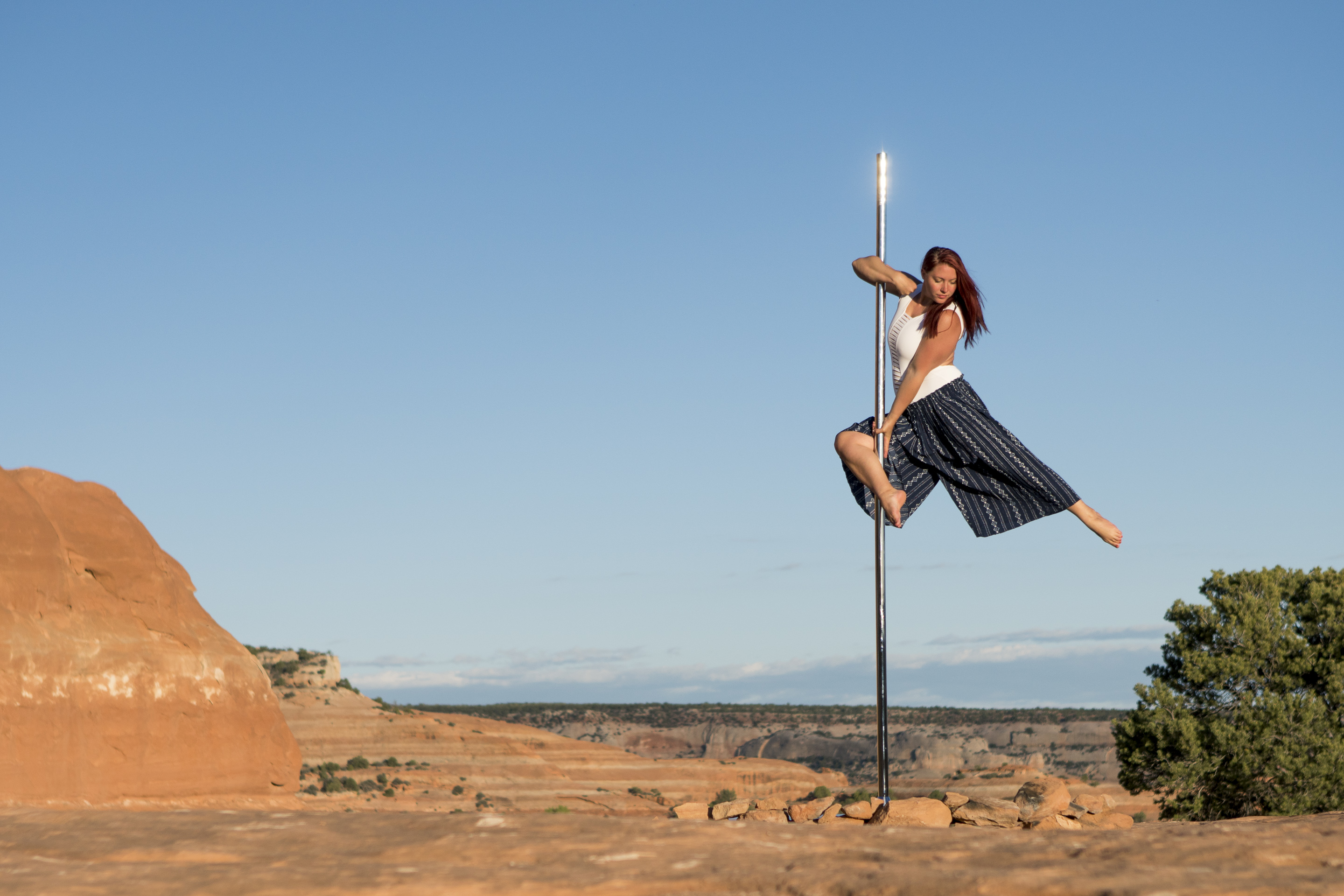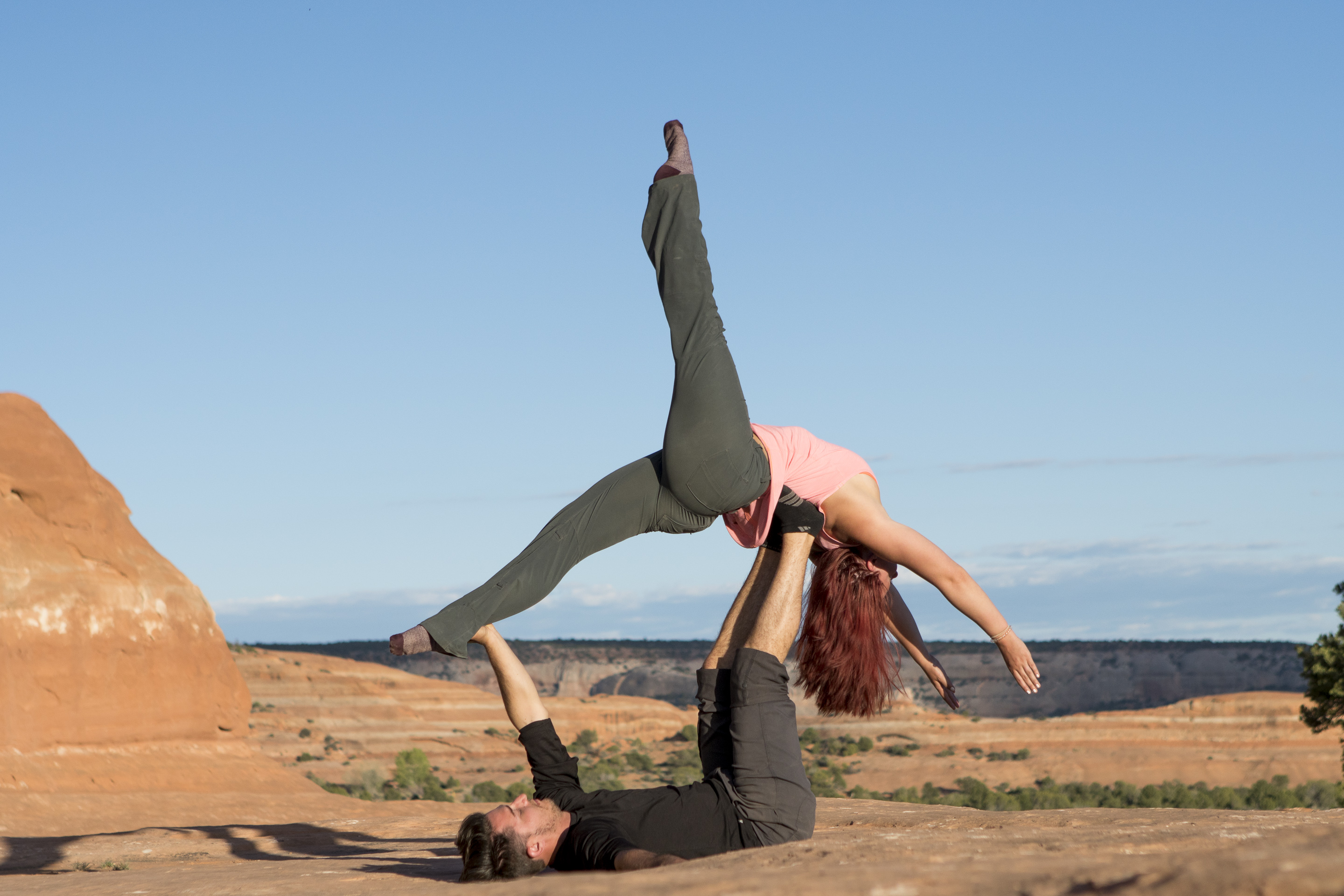 As our friends all left, Devon and I decided to explore to the end of the dirt road that Looking Glass Arch is on. It turns out that the road goes for miles out to a high overlook, which has panoramic views of the Moab area.
It was on the way back from this overlook that we caught a glimpse of a small dirt road toward the cliffside. We thought we might find a good place to camp, so we turned onto it. Wow, we did find a great place to camp!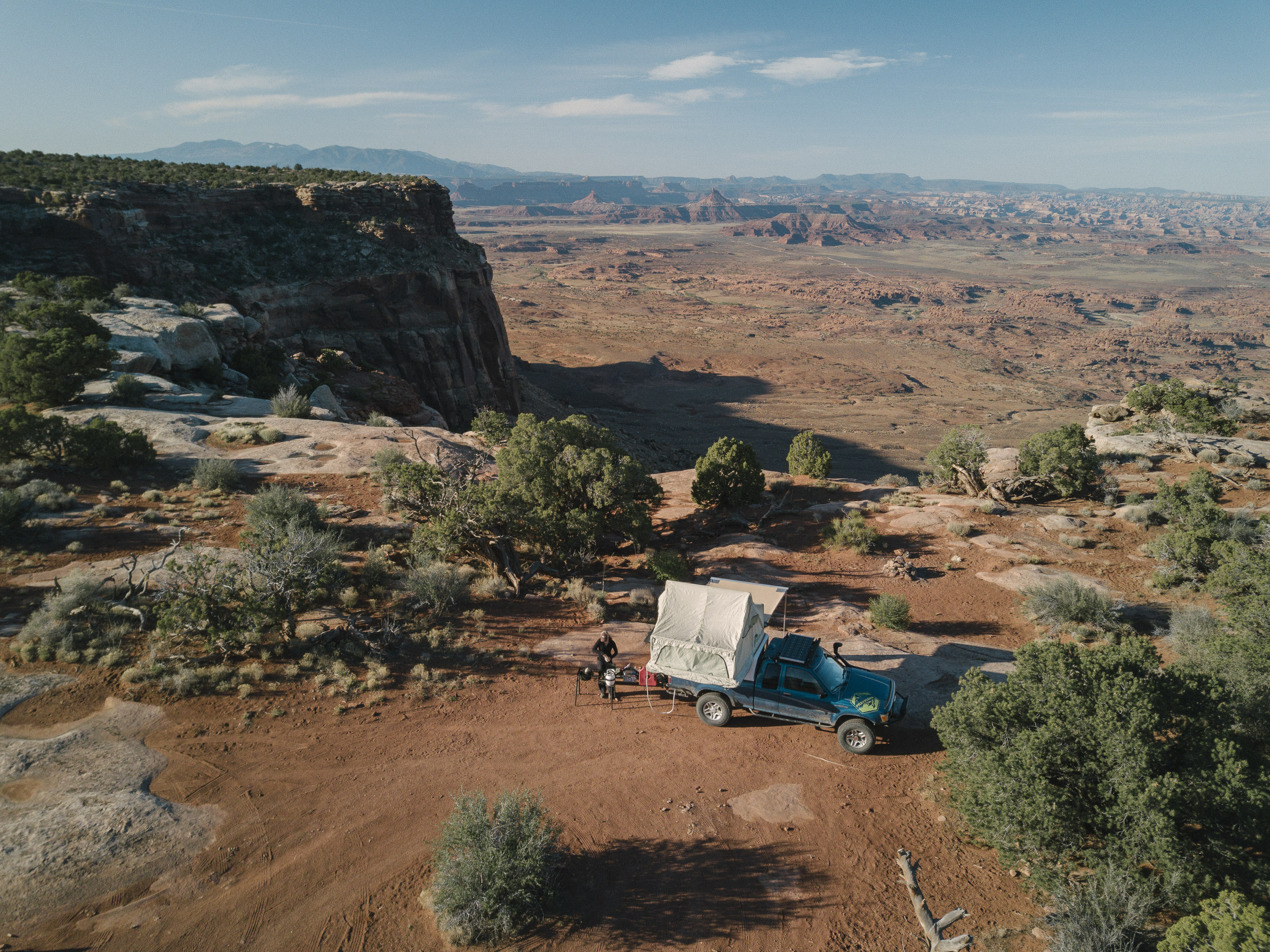 And… we liked the look of the cliff, which scalloped in, allowing for a rope to span across. We were able to find a large boulder on one side to anchor from, and we used the base of two separate juniper trees on the other side. We had to use what we jokingly call a "sky crane" to slide me out to the right point with my fabric. To set that up, we put my fabric rig on a pulley and loop rope through to another pulley, then back through a third, giving us mechanical advantage to pull me around.
With me all set up, Devon got ready with his camera and his new drone, which could capture the area in a way that he couldn't otherwise.
As always, getting on the fabric was exhilarating. With the sunset going from orange to purple, I felt like my dancing was a form of poetry, a voice combining with the many voices in the wilderness around me.
In the valley below is Canyonlands National Park, which is 227,598 acres of wilderness, once home to the Puebloans, who made homes from mud in the canyons. They found plenty of shelter within the maze of Entrada and Carmel Formation sandstone, thought to be deposited in the area as "ergs" (sand seas) during the Middle Jurassic period sometime between 174 and 163 million years ago.
Who else found shelter within those sand walls? Butch Cassidy and his gang! Their favorite hideout is now a favorite hangout for many around the world.
As for me, I love being in the air!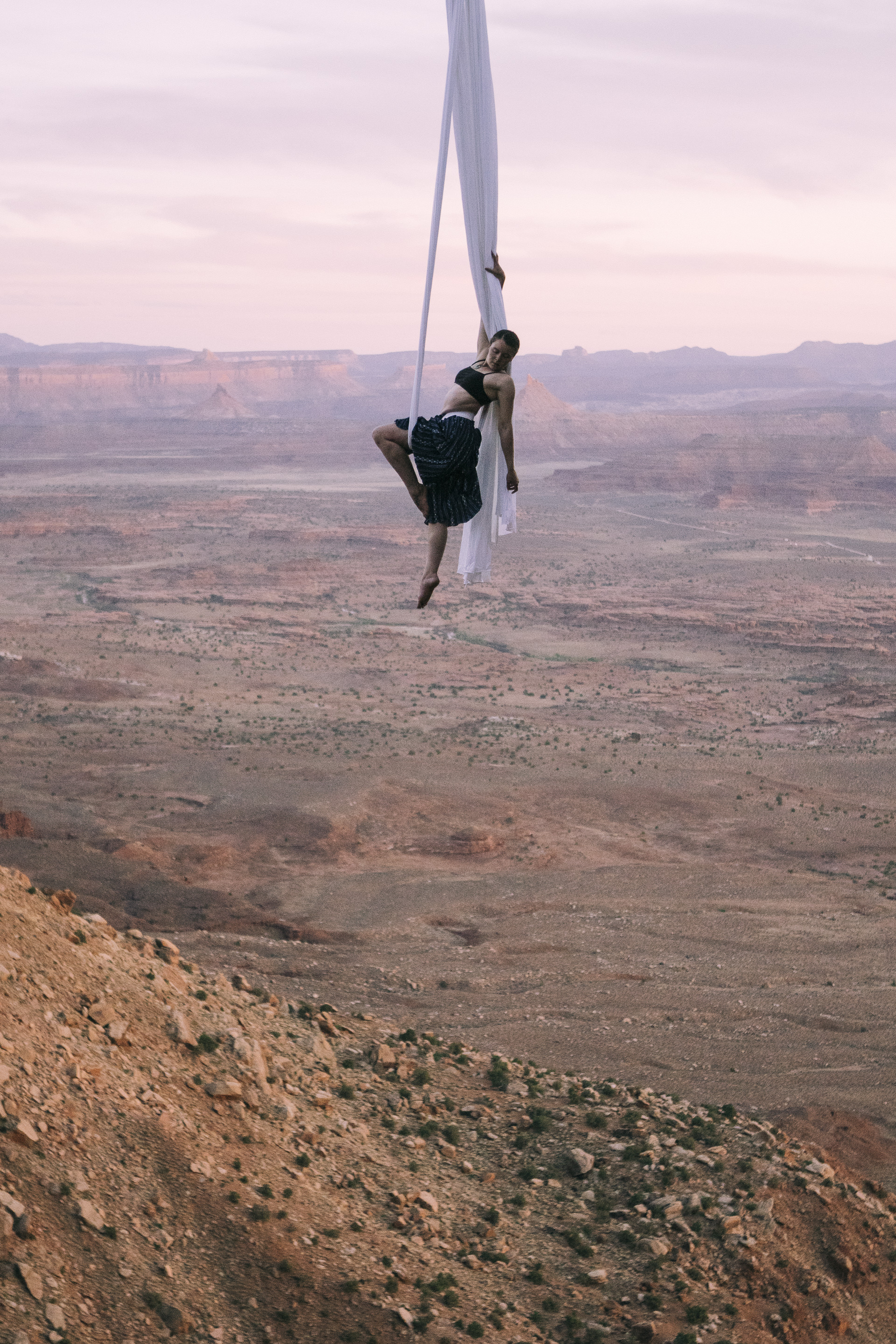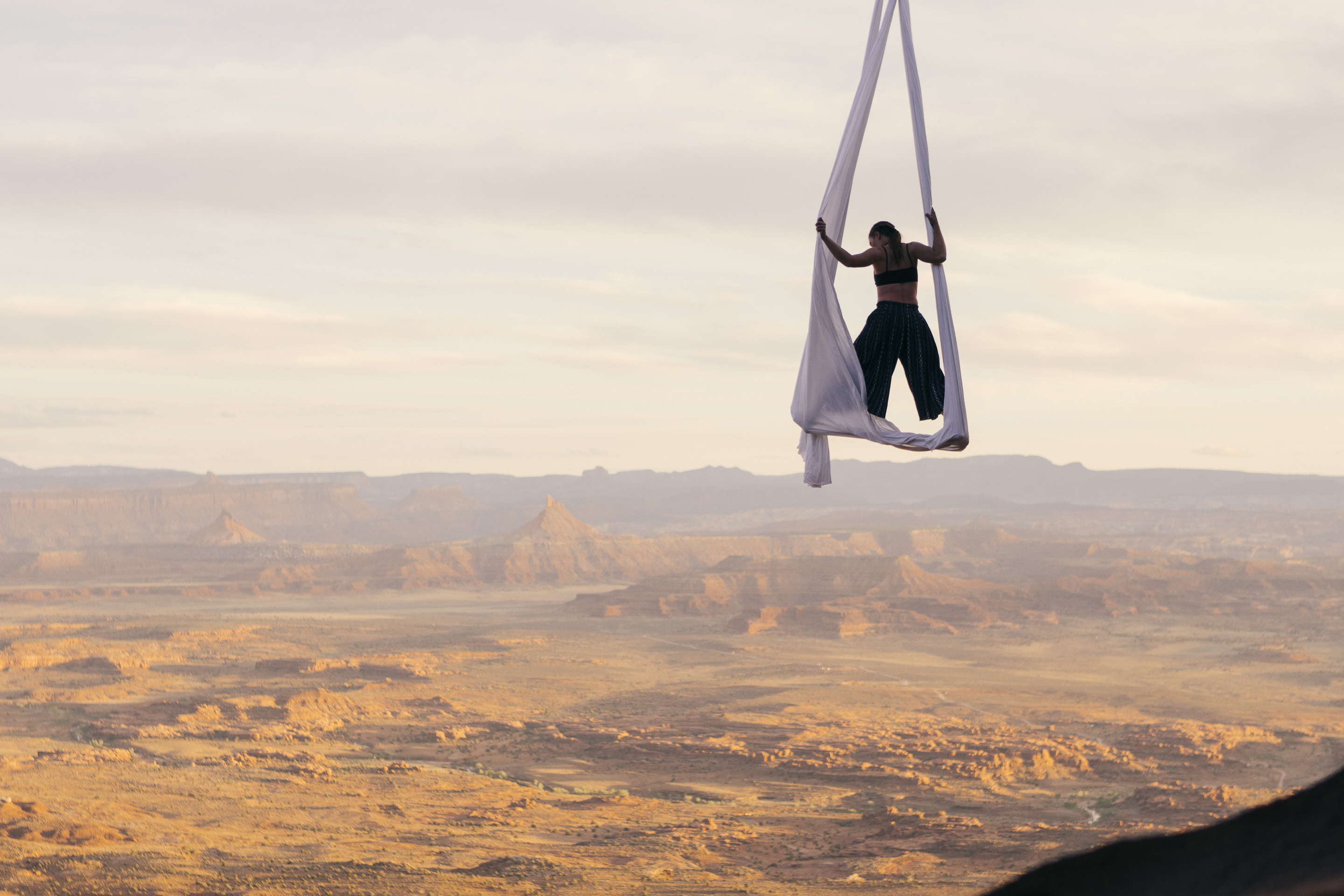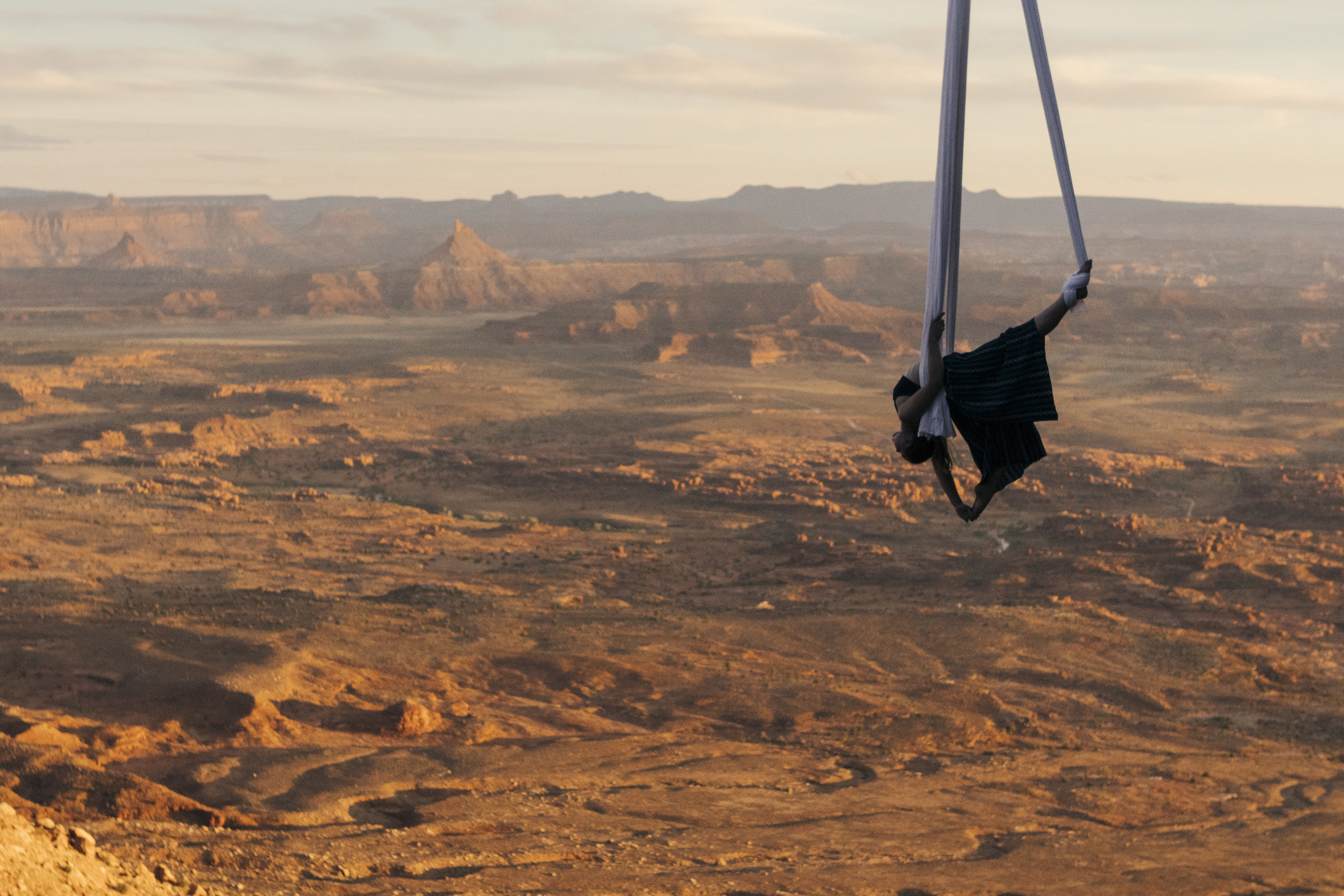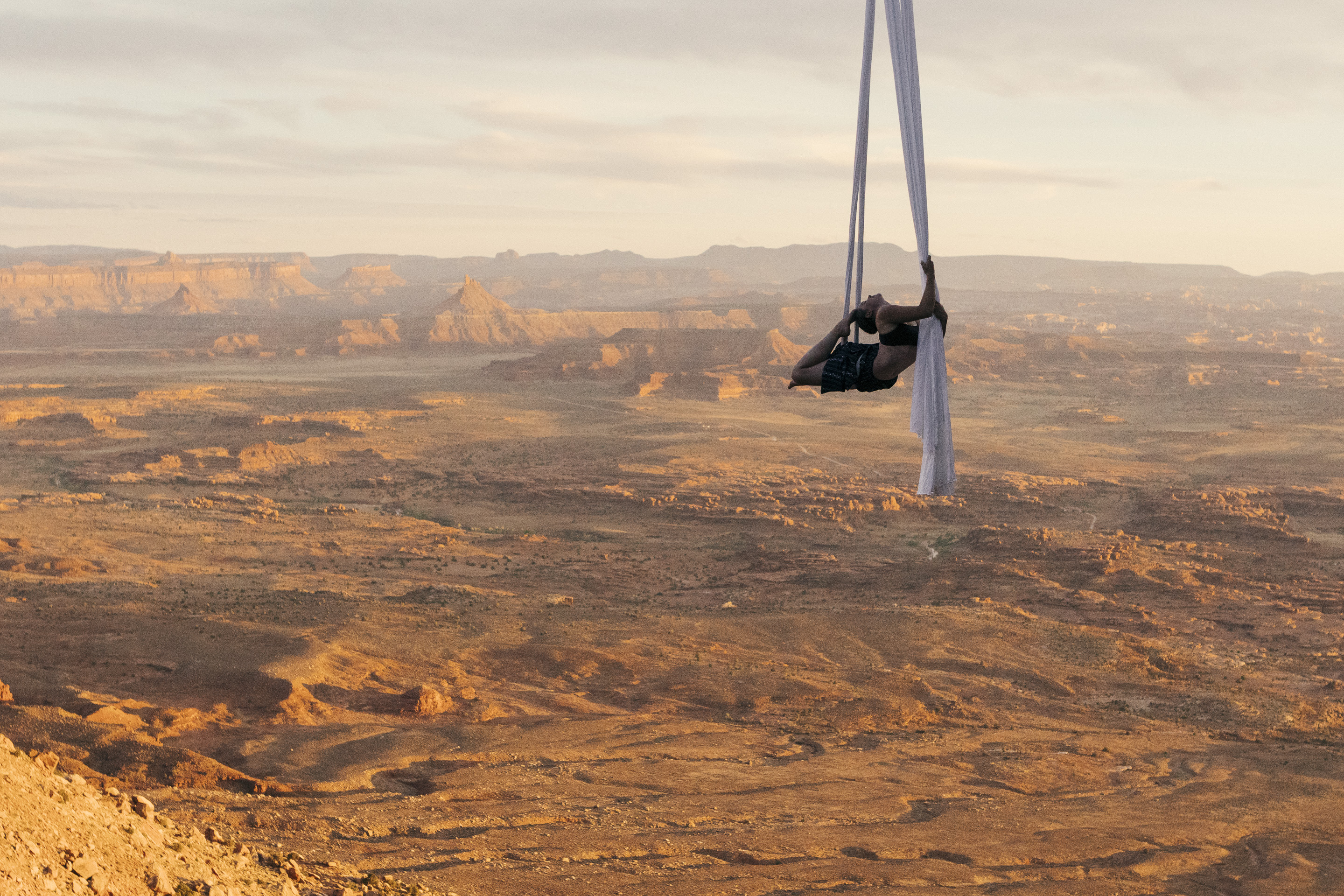 Save