…Or from the rocks, more accurately. Got to team up with Natalie Keller again for an aerial shoot in Colorado Springs!
We had planned on another location, which I'm not going to name right now, since we might do it later ;). Upon arriving, however, we found that the park was under construction! This information, of course, was not posted on the park's website or anywhere else on the web!
So it was late afternoon, we were racing against the sun, and had nowhere to go, but determination to do a shoot somewhere! Luckily, my girl Natalie is from Colorado Springs and knew of another stellar location we could do on short notice.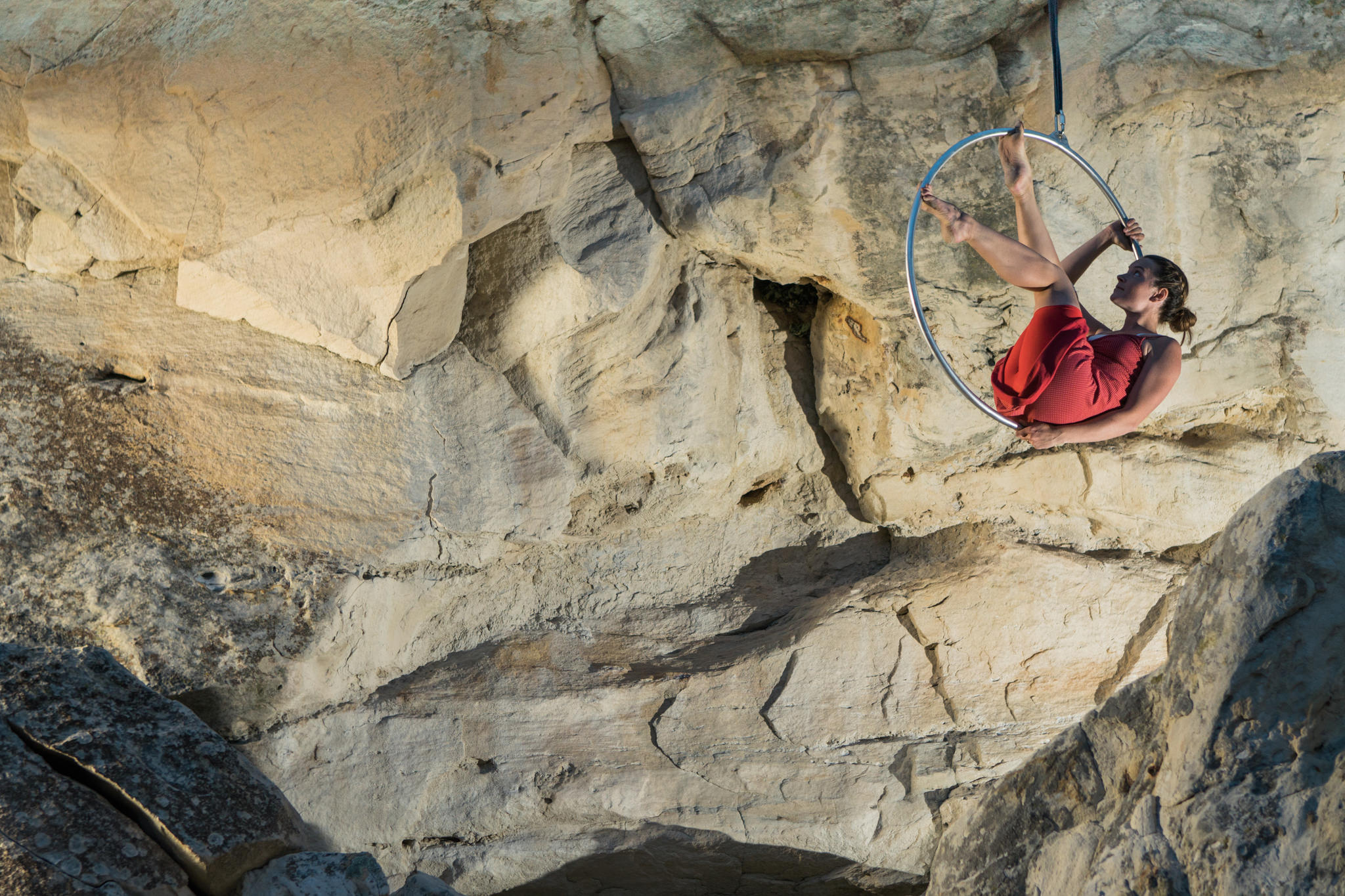 Ute Valley Park, named obviously for its former residents, boasts 338 acres, miles of trails, and some lovely white sandstone cliffs and fins. It's a great example of the diversity of beauty found in my home state.
For this location, we decided to bust out the lyra, which Natalie brought along. I was beyond excited, since I only recently began playing with lyra and translating some of my hammock skills to the hoop, making this my first photoshoot with lyra in the wild!
The rig was what we call a "tripod" rig, which might not be super fitting, since it doesn't mean that we have three points (tri). What it does mean is that our two anchor points are not equal height. One high anchor was wrapped around a boulder at the top of a sandstone bluff, and the second anchor was on a tree below. To keep the lyra in place, we hung it on a sling from two prussiks (directionally knotted ropes).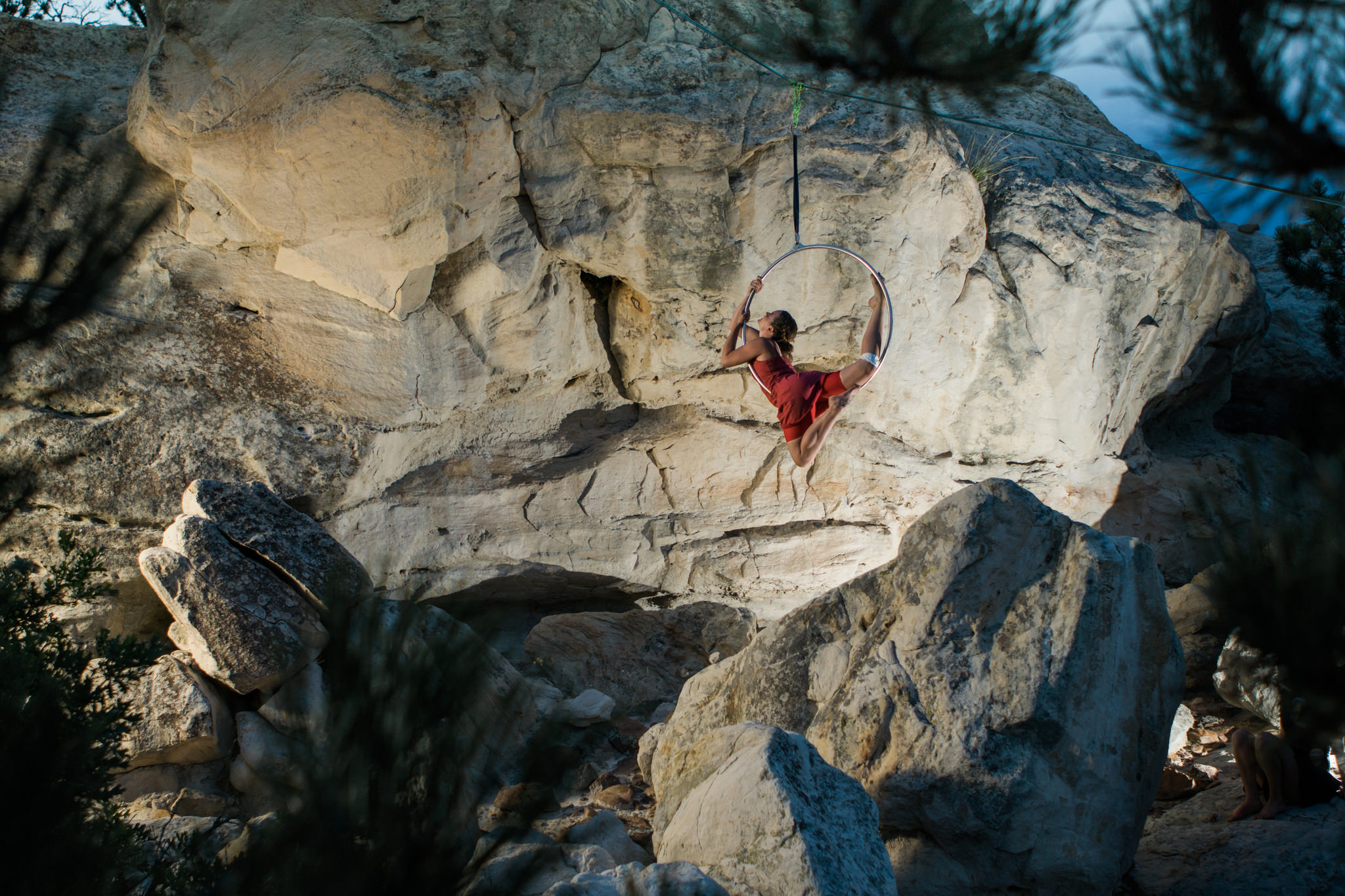 Of course, my clumsy self had to slip and scrape my knee on the hike in, but fortunately the taped knee just made me look more like a ninja in the photos! Just as at the last shoot, I was very inspired by Natalie's ability and flexibility. It really brings the appreciation of what we do into focus to have someone to share this passion with out there!
Check out Natalie's Instagram and Devon's blog for their perspectives on this adventure!