Colorado winter. We were planning on missing it this year, but that didn't work out according to plan. That's ok, because our home state is always beautiful, and we know how to make the most of it.
After weeks of visiting family and friends, getting a little side work in, and of course enjoying some skiing, we looked for a place to rig next. Though we considered several stunning areas that we know, our options were whittled down by weather (sun melts the good waterfall ice) and a rockslide that crashed through Glenwood canyon (not an uncommon occurrence). So we headed to a little-known pass that Devon used to ski when he lived in Carbondale.
Though not very high by Colorado standards, the 8,753 feet that McClure Pass rises to is enough to provide panoramic views of the Elk Mountains. In the summer, campers have a sweet spot on the boundary of two great counties. In the winter, there's great powder for skiers that's pretty easy to get to. Being known mostly just to locals, McClure is a beautiful and not very busy scenic byway that we've come to favor when in the area.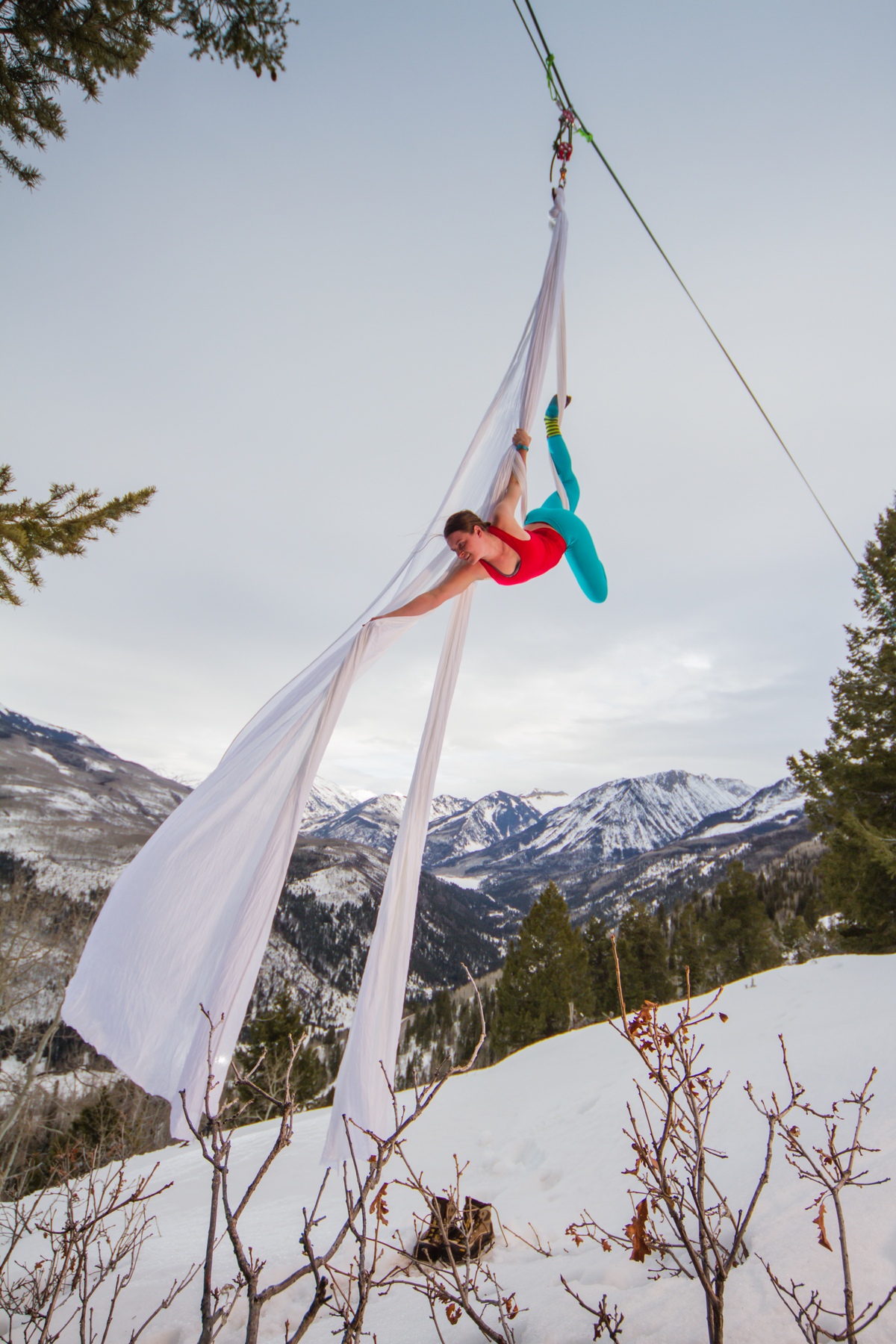 With little difficulty, we were able to hike out from the top of the pass onto a heavily skied trail and pick two pines on the edge of the mountain to rig. As we often do, we chose a highline setup with a pulley to move up and down as desired, and I tied my fabric as a silks/hammock combination. Even with the bite in the air, the exhilaration of dancing in the stunning mountains of my beloved Colorado kept me warm.
I was delighted to see that my splits are improving, and I was able to touch my foot to my head in a back bend! Progress, progress…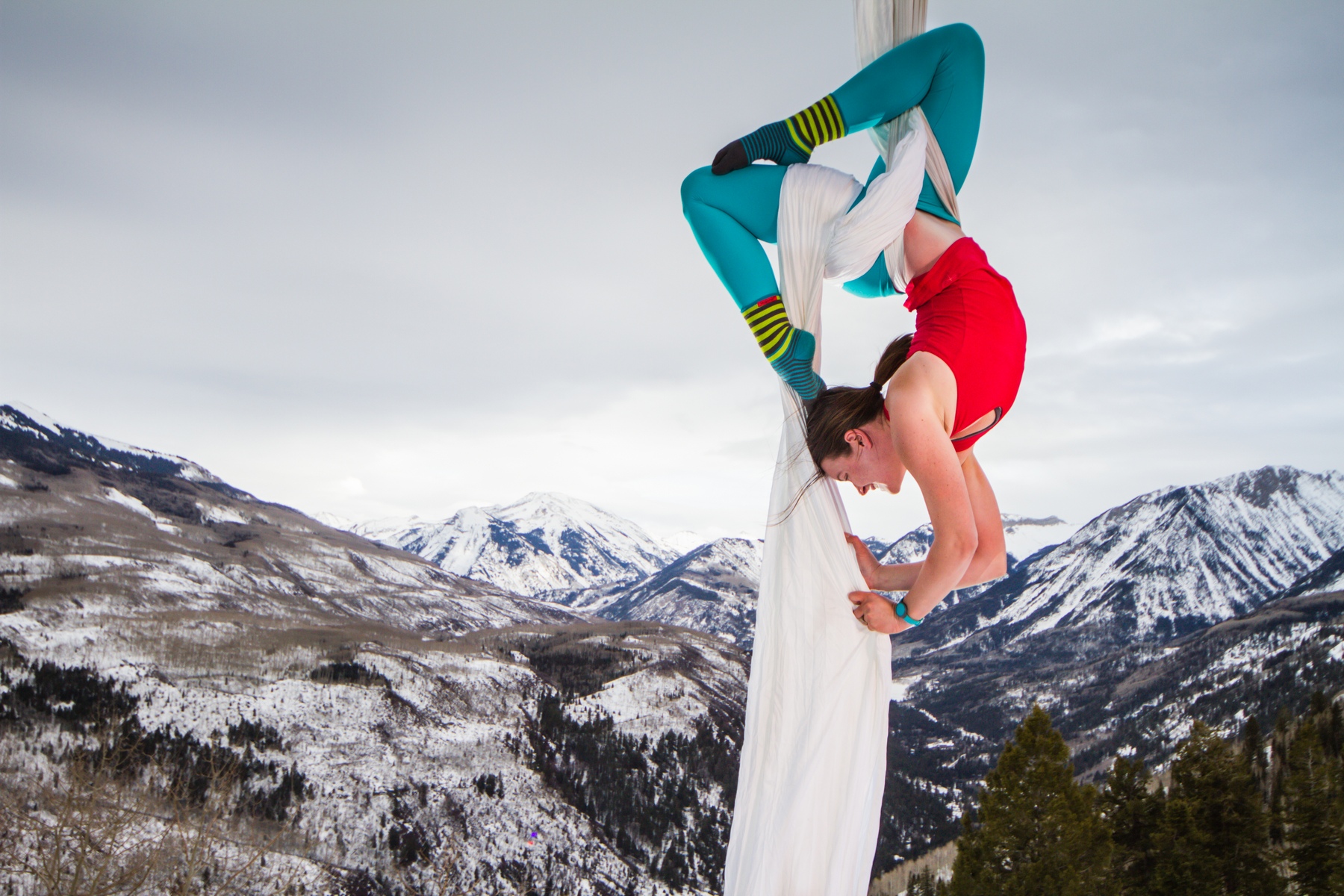 As always, Devon captured my elation, the beauty of the wild around us, and the magic in the air! Please check out his website as well – worth your time, I promise!